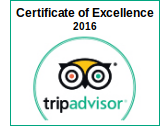 Founded in 2000 by native Bahariyans, Western Desert Tours is your reliable tour operator for private guided desert safaris in Egypt's Western Desert including the Black and White Desert, the oases of Faiyum, Bahariya, Farafra, Dakhla, Kharga, and Siwa, the Great Sand Sea, and the Gilf Kebir.
The Western Desert of Egypt
The Western Desert of Egypt is most of the land west of the Nile valley, in other words two thirds of the country. Its 680 650 square kilometers (262 800 square miles) are equivalent to the size of Texas or the combined area of Denmark, Germany, the Netherlands, Belgium, Switzerland, Austria, and the Czech Republic. Yet, the Western Desert of Egypt has far more to offer than just sand dunes. Here you will find the four "inner" oases of Bahariya, Farafra, Dakhla, and Kharga which lie on "Great Oasis Circle" stretching from Cairo to Asyut, and the Siwa Oasis near the Libyan Border, the Black Desert and the White Desert, huge mountain plateaus, and the Great Sand Sea that is located between the Gilf Kebir and the Siwa Oasis.
What Western Desert Tours Has to Offer
Based in Bahariya Oasis – some 365 kilometers (227 miles) southwest of Cairo, in the midst of the Western Desert – we can offer you the best possibilities to explore the unmatched beauty of Egypt's Western Desert.
We offer different tours that fit every time budget, customized tours are arranged on demand where you determine the duration, the direction, and the means of transportation,
we organize your transportation from/to Baharyia (if wished),
we organize all required permission documents, and last but not least,
we clean and maintain our equipment carefully after each trip.